Hansen Garments FOLKE | Scarecrow's Jacket | Black Hemp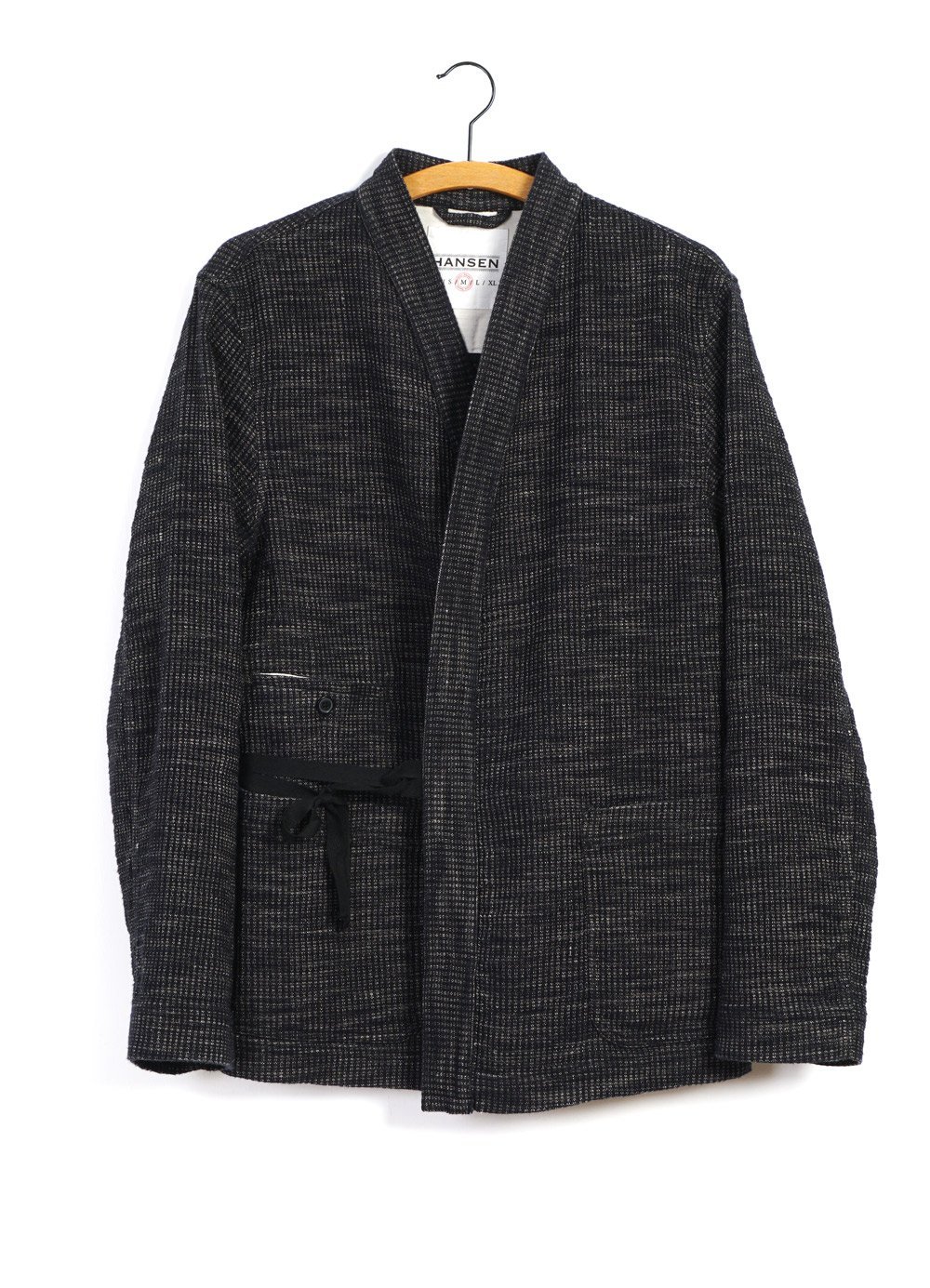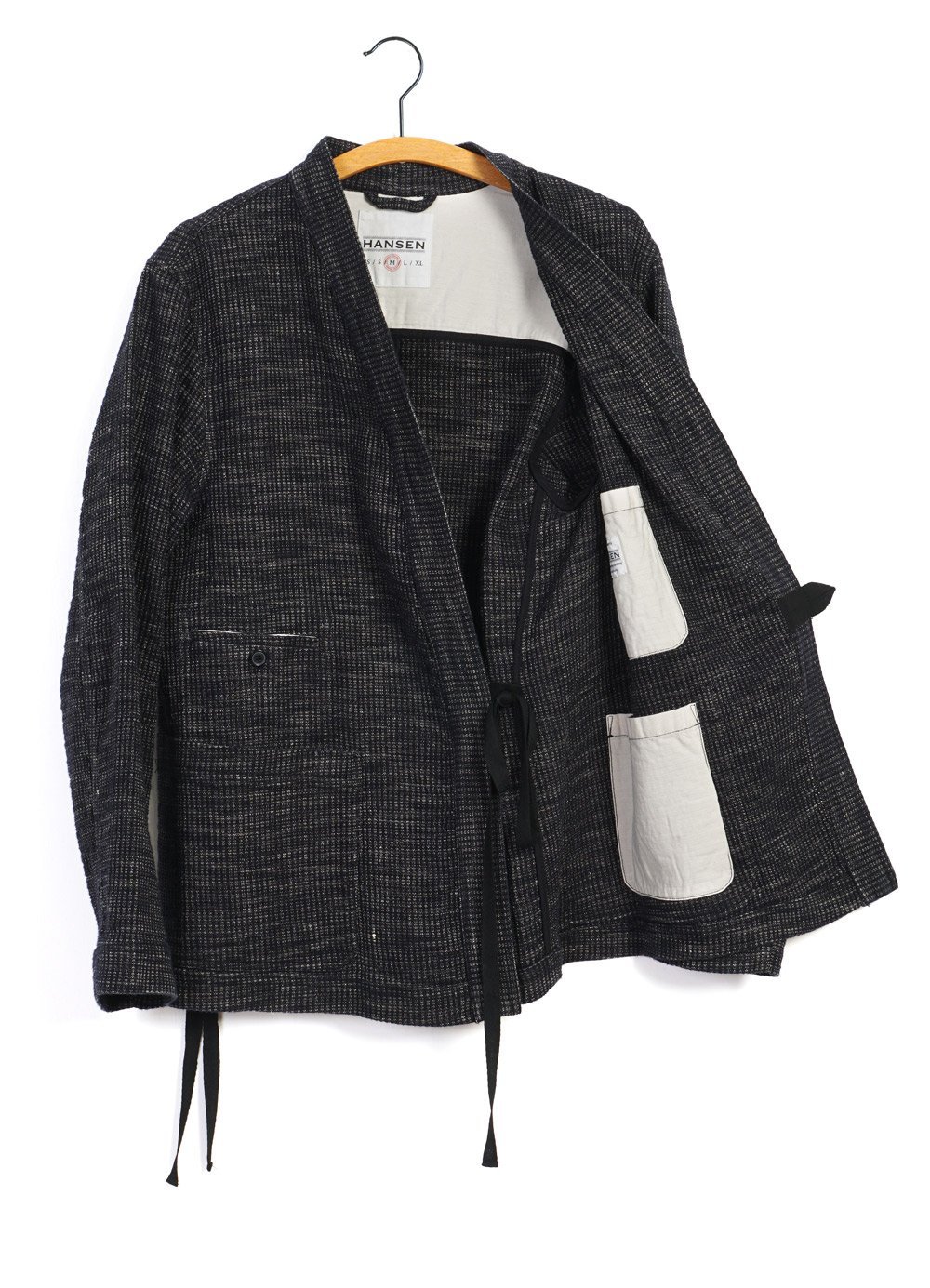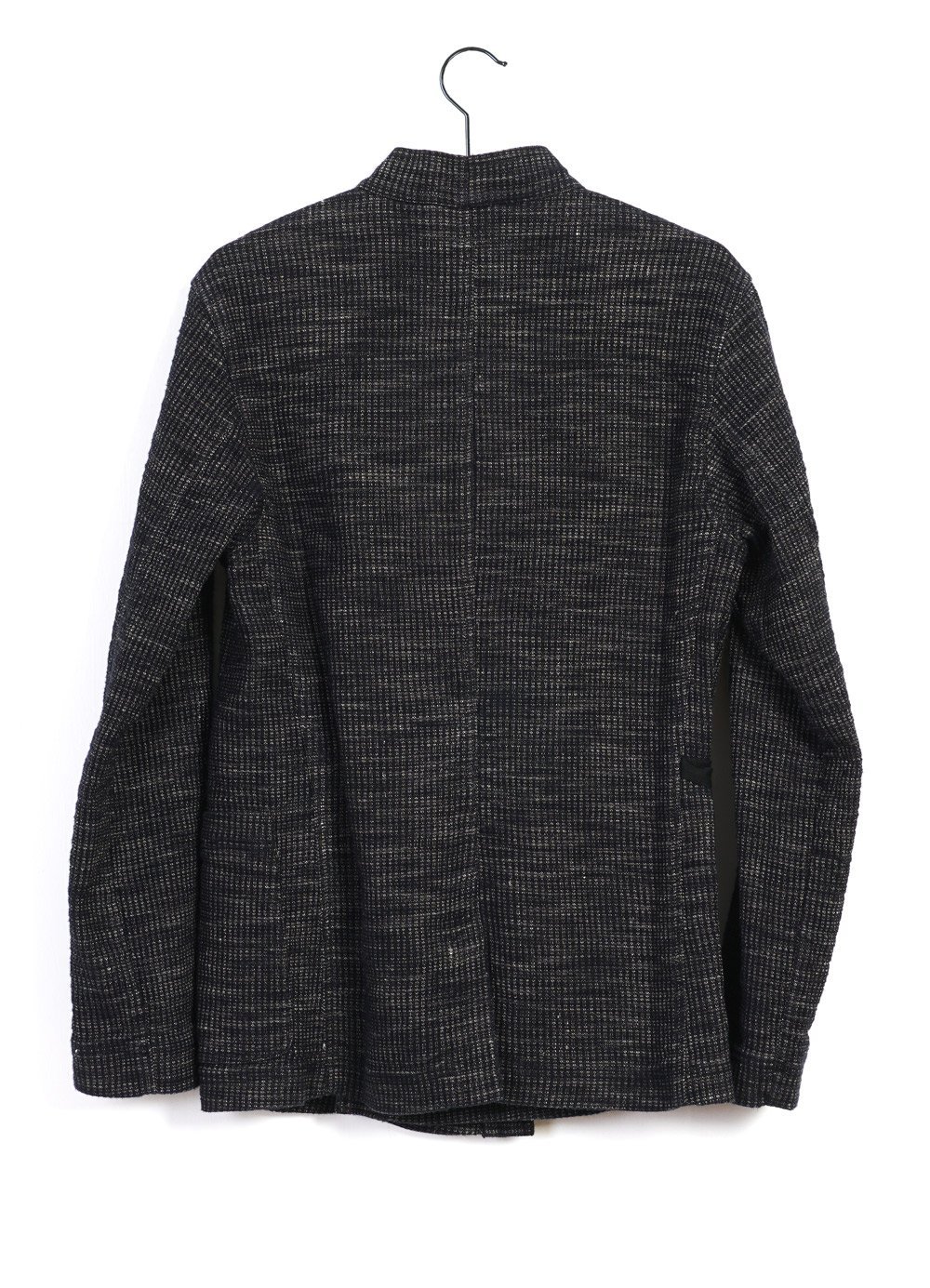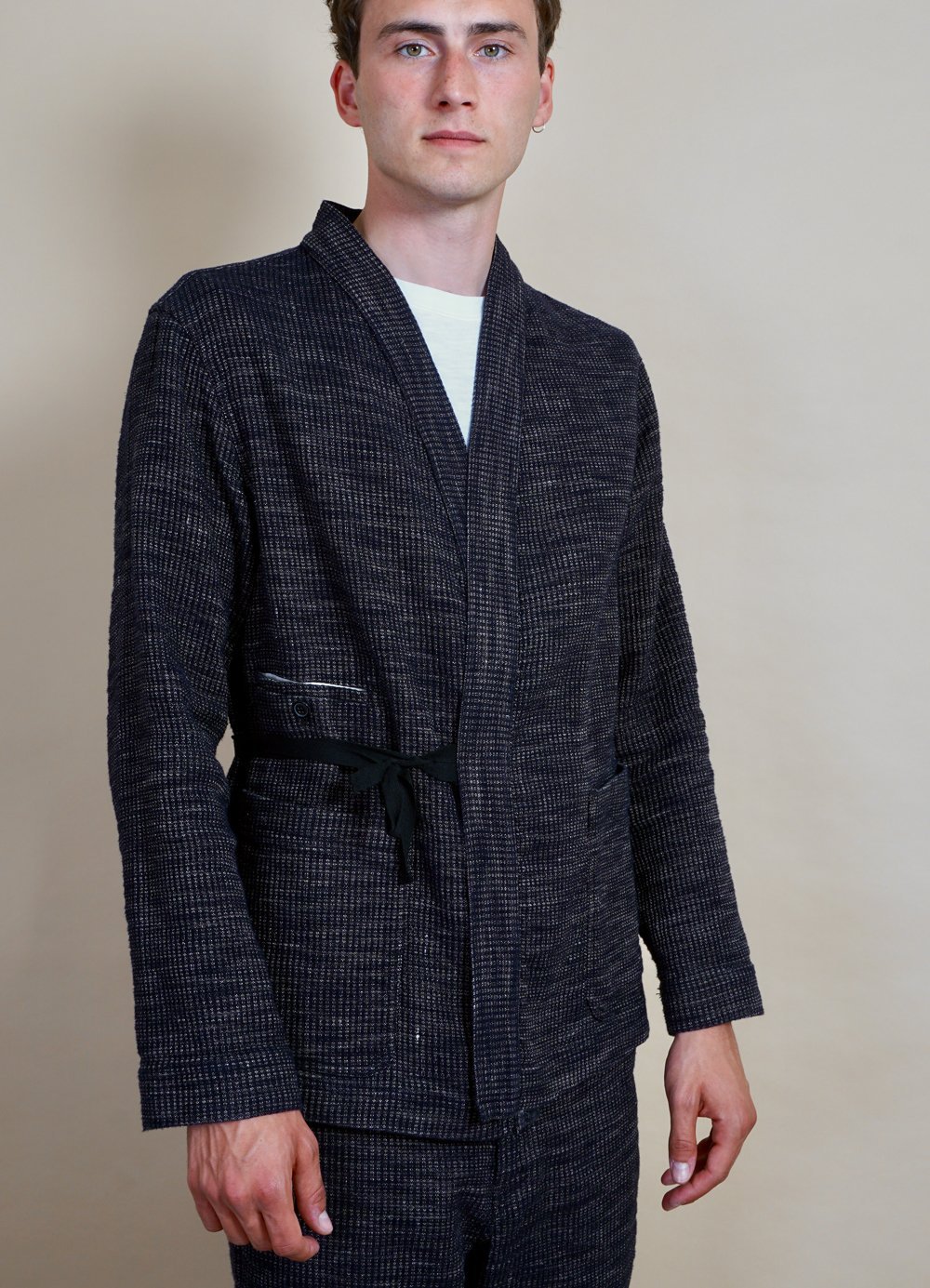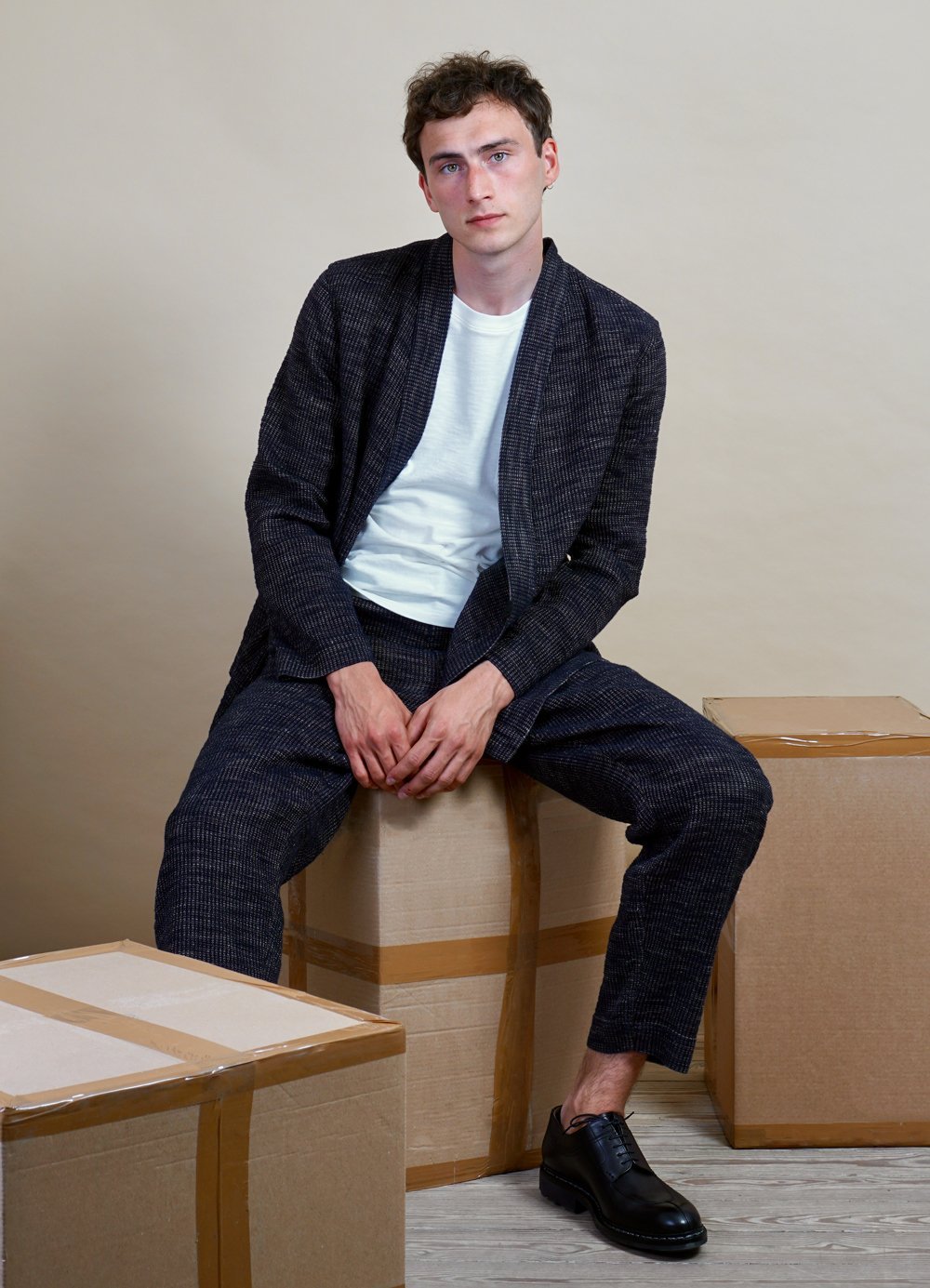 Scarecrow´s Jacket
FOLKE 21-90-2
FOLKE is a newcomer for the SS21 season. It is a loose fitting kimono-styled jacket that can be closed in several ways. There are two flat-string loops, one for each side of the kimono; also there is the option to close the front part with a button. Besides that is has two big front patched-on pockets, one smaller welted front pocket, two inner
pockets and a single back vent.
The fabric is made from natural hemp and cotton. The weaving method is quite special, as it constantly changes between plain and twill weave with dyed cotton in the weft and natural hemp in the warp. The fabric is heavy and it feels like it is clinging to the body and at the same time it is surprisingly airy and cool, even for the summer days.
58% Hemp 42% Cotton
Kimono-style
Multiple closing options
Heavy, airy fabric
Mixed plain and twill weave
Origin: Italy
Made in Europe